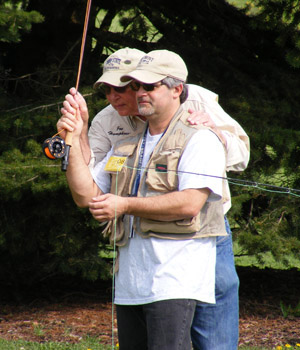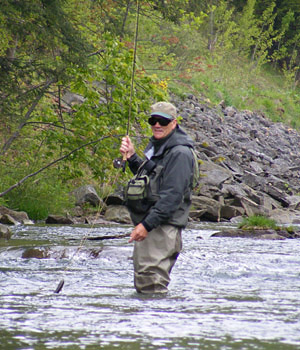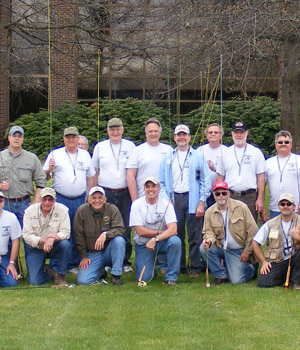 The University of Pittsburgh at Bradford
Invites you to participate in
The 2023 Kinzua
Fly Fishing School

Our 30th Consecutive Year
We offer two weekend classes in the Spring of 2023, one with Joe Humphreys. To learn more about our schools, click here.

Please view this recommendation from our friend,
Joe Humphreys - Member of the Fly Fishing Hall of Fame.
If you're ready to sign up, please e-mail
skvarka@penn.com for the registration form.
No Experience Necessary
Nestled in the heart of the Allegheny mountains, the Kinzua Fly Fishing School has the natural beauty to amaze with an educational experience to remember for life. As a delicate sport, fly fishing provides an appreciation for the quieter things in life. One of the easiest ways to begin your appreciation of fly fishing is to learn from experience - whether it be yours, or that of others. A fly fishing school allows you to learn from experience without the headaches and frustration that often go hand-in-hand.
Beginning and intermediate fly fishers male and female, ages 12 to adult are welcomed. The school will include fly tying, fly casting, and fly fishing techniques, with nymphs, wets, streamers and dry flies.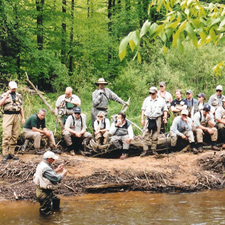 Carl Zandi with an 18-inch Brook
Trout at Kinzua Creek
Kinzua fly fishers are excited to offer a
fly fishing adventure in July 2023 to
Wyoming and Big Horn River in Montana.
Please click here to learn more.
Steve Skvarka with a 22-inch brown trout
on the Big Horn River
Kinzua Fly Fishing School
44 Parkview Avenue
Bradford, PA 16701
skvarka@penn.com